Important Notice:
Owing to evolving pandemic circumstances in Shanghai, the organisers have announced that Cinte Techtextil China will no longer be taking place from 7 – 9 December 2022 at the National Exhibition and Convention Center, Shanghai. A new fair date in 2023 will be announced in due course.
Please do not hesitate to contact our team for any questions or further information needed.

Welcome to Cinte Techtextil China!
Cinte Techtextil China is the ideal trade fair for technical textile and nonwoven products in Asia. As the daughter show of Techtextil in Germany, Cinte Techtextil China covers twelve application areas which comprehensively span the full range of potential uses of modern textile technologies. The full coverage of product groups and applications enable the fair become the tailor-made business solution for the entire industry.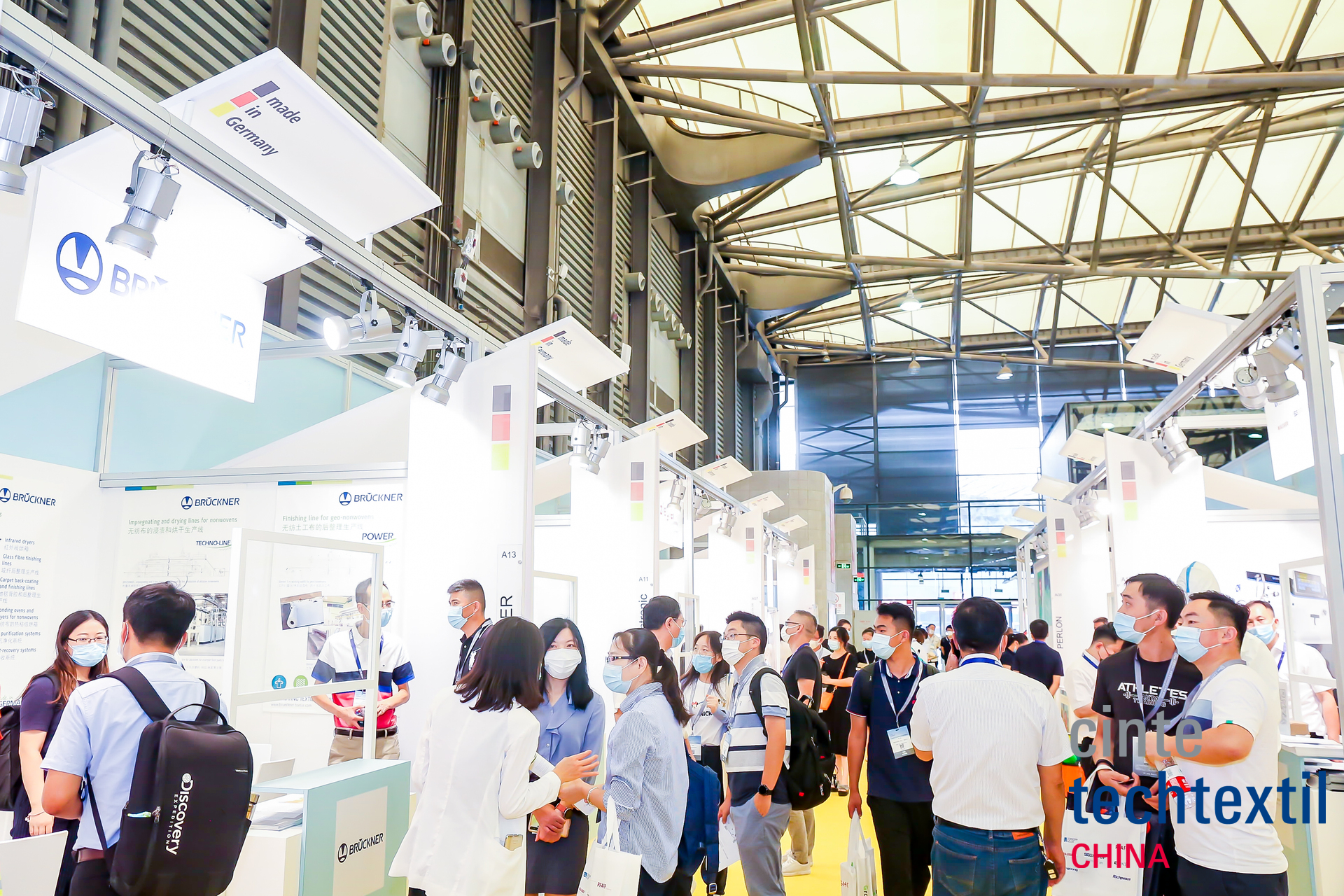 With the rapid growth in China market, the demand for technical textile is enormous. Cinte Techtextil wrapped up its 2021 edition with continued success, hosting 366 exhibitors across 26,000 sqm and attracting over 14,868 visits.

Comments from exhibitors / visitors
I think the buyers in the fair are very professional compared to the other shows. The fair helps us in the meeting both existing and new buyers, in which 60% of the visitors are new to us.
This is a good show with quality exhibitors. We are able to see new products and technology. It's good the exhibition covers the 12 different application areas, as we can see new products and collect new ideas.
I am impressed with the products range as well as the quality of exhibitors here. I am here to look for quality products and the fair has met my expectations. It is useful for the fair to cover 12 products application areas as it facilities buyers in getting what they want.
Glimps of the 2021 show
We have many impressions of products, events and encounters. Here you will find a selection of pictures of the Cinte Techtextil China.